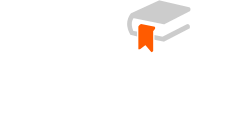 ehBook a platform that lets you share a document, with your friends and anyone who works with you.
ehBook, takes care of everything:
Social Network


ehBook lets you share with your friends and associates a your document and update all, work progress.

Easy to use


A single tool to write, read, organize, share, structure ...

Wherever available, always updated


Consult and update the document at any time and wherever you are.

Security and Privacy


For each document, you decide who can read or write.

SEO


ehBook is optimized to index your document for search engines.

EhBook test: 3 books and 50 pages are free!
With ehBook you can manage:
Projects
Share in all its phases, a project with partners and suppliers.
Manuals
Creates a constantly updated manual for your employees or clients.
Help for applications
Create online help for your web applications or your website.
Event log, maintenance
With partners the interventions or pinning things happened during your activitiesò.
Clipboard
Use it if you would simply like to share confidential notes notebook...
Examples
Easyhand C/C++
Una mano alle tue idee.
Guida è per l'utente all'uso delle librerie Easyhand per linguaggio C/C++.
Easyhand Web
Librerie javascript per applicazione web
Easyhand web sono una raccolta di file javascript che forniscono un'ambiente adatto per realizzare applicazioni web.
Medixal
Guida all'uso di Medixal
Medixal è un software gestionale progettatto per la gestione di studio che si occupano di Medicina del Lavoro.